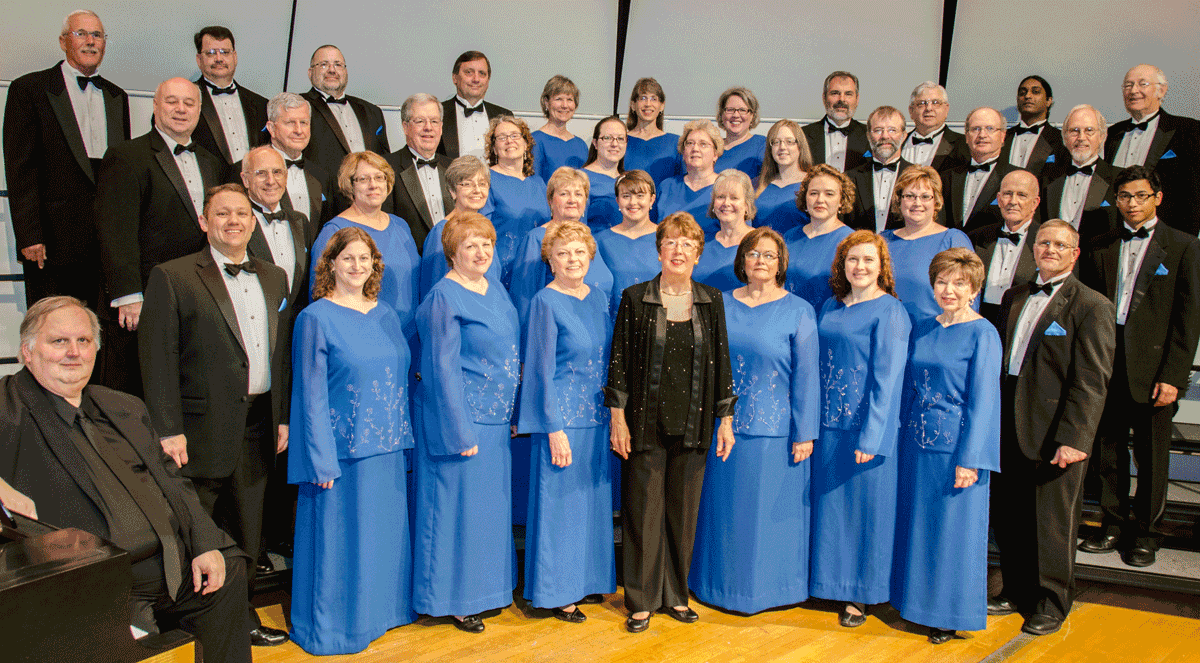 30 Years and Counting!
Cantate Carlisle was founded in 1990 by our Director Emeritus, Cheryl Parsons, to provide an opportunity for singers to perform a varied repertoire in the Carlisle community. Over the years, Cantate Carlisle has performed a variety of concerts throughout the Carlisle area with an ever-growing and appreciative audience. From the beginning, Cantate Carlisle has been fortunate to have many talented and dedicated people working on its behalf, such as its founder, artistic director, accompanist, singers and Board.
Our Mission and Values
Our Mission
Inspiring and connecting people in the Carlisle community and beyond through powerful, entertaining and artistic performances of challenging and diverse choral works.
Our Values
• Diversity: We value diverse membership, repertoire, and audiences
• Excellence: We value high standards of artistic excellence and musical interpretation.
• Audience Connection: We value entertaining, inspiring, and educating our audience through intentionally programmed concerts.
Adopted by the Board of Directors, January 10, 2022
• Musical Growth: We value continuous growth in our individual and collective choral artistry, choral singing techniques, and performance skills for current and future generations of choral singers, including support for the continued development of Cantate Young Voices.
• Community Collaboration: We value opportunities to collaborate with other community groups in support of their missions.
Cantate Carlisle is the Carlisle area's premier adult choral ensemble. Our accomplished singers represent a diverse group ranging in age from 23 to 80 and are drawn from communities throughout the area. Their unifying factor is a passion for choral singing and a love of fine choral repertoire with its power to renew the soul, expand the mind, and to bring people together. Our hallmark is our thoughtful and eclectic programming which includes choral masterworks with orchestra, a cappella contemporary classics, folk songs, vocal jazz, Broadway arrangements, spirituals, multi-cultural works, and several works commissioned especially for us. As we celebrated our 30th season this year, our founder, Cheryl Parsons retired and on July 1, 2020, a new artistic director, Michelle DiBona Trefren took the baton with Cheryl's strong support. We are proud to be the Resident Choir of the Carlisle Theatre and an integral part of the Carlisle artistic community.